ABOUT JOAN C. LENIHAN, ATTORNEY AT LAW
Joan C. Lenihan is a life-long resident of Bay Ridge, Brooklyn, and the owner of Joan C. Lenihan, Attorney at Law. She brings an enduring passion for advocacy to her law practice. As a young adult, Joan developed an interest in politics and spent many hours volunteering for national candidates as well as working for reform-minded local politicians. During her tenure as a New York City special education teacher, Joan championed the needs of vulnerable students and their families and fought for the contractual rights of her colleagues as a representative of the teacher's union.
Joan's firm reflects these values. Dealing with her students, their parents, and her colleagues required patience as well as tenacity, which underlies all of Joan's present professional interactions. In her employment law practice, Joan counsels and represents individuals who have been discriminated against at work, sometimes to the point of being fired. Joan firmly believes in taking the time to thoroughly explore all options with these clients so they can make an informed decision about serious and life-changing matters. For her estate planning practice, Joan engages clients in conversations that are uncomfortable but very necessary-who will inherit the client's property, what provisions have clients made for long term care, and who should make the health and financial decisions for the client if they are no longer able to do so for themselves.
Joan's commitment and energy extend to her contributions to several bar associations, including the National Employment Lawyers Association, the New York State Bar Association, the City Bar Association, and the Brooklyn Bar Association. She has taken a leadership role in each of these organizations and has participated in Continuing Legal Education panels and seminars that they have sponsored.
Joan's practice is based in Brooklyn and lower Manhattan, but she sees clients throughout the greater New York area. In addition to serving her own clients, Joan has used her legal expertise to assist individuals affected by COVID-19 through the City Bar Justice Center and the Brooklyn Volunteer Lawyers Project.
Visit LINKEDIN for more information.
PRESENTATIONS
"Independent Contractors v. Employees: Who is Covered and How"-CLE Panelist, Brooklyn Bar Association Employment and Labor Law Committee 5/2/12
"Social Media Trends in the #Workplace: Social Media and Employment Law"-CLE Panelist, Brooklyn Bar Association Employment and Labor Law Committee 4/16/14
"Issues in Sex and Gender Discrimination in Employment"-Speaker, Continuing Vision CE Program Fall 2014
"Nuts and Bolts of an Employee Termination Case"-CLE Panelist, Brooklyn Bar Association Employment and Labor Law Committee 6/16/15
"Sexual Orientation & Gender in the Workplace: The Evolution of the Laws on Sexual Orientation, Pregnancy, Child Care Leave & Gender Identity"-CLE Panelist, Fall Meeting Labor and Employment Law Section of the New York State Bar Association 9/26/15
"The Newly Amended Rules of Civil Procedure: How Will Employment Litigation Be Impacted?"-Webinar Panelist, EEO Committee of the Labor And Employment Law Section, New York State Bar Association 2/11/16
"Labor Law Protections for Low Wage and Domestic Workers: Do They Still Exist?"-CLE Panelist, Brooklyn Bar Association Employment and Labor Law Committee 5/14/18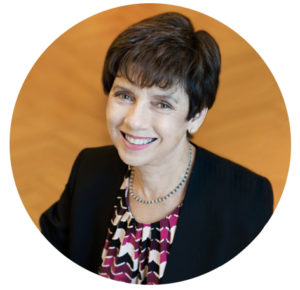 CALL JOAN C. LENIHAN
ATTORNEY AT LAW

Located At:
90 Broad Street, 2nd Floor




New York, N.Y. 10004
BAR ADMISSIONS
New York State Courts

U.S. District Court for the Eastern
District of New York
U.S. District Court for the Southern
District of New York
EMPLOYMENT DISCRIMINATION LAW
Many states, including New York, are "employment-at-will states." This means you can be fired for any reason or no reason. However, if you have an employment contract or if you belong to a labor union, you have the right to contest your termination. In addition, if you are a member of a "protected class", you can sue if you are fired, harassed at work, or suffer discrimination on the job based on your protected class status. According to federal law, race, religion, color, national origin, and sex are protected classes. In New York State and New York City, the definition of a protected class also encompasses sexual orientation, marital status, arrest/conviction record, and domestic violence victim status.
If you feel you have been discriminated against in the workplace, please contact
Joan C. Lenihan, Attorney at Law. We handle many types of employment law and discrimination matters including, but not limited to:
Sex and Gender Based Discrimination
Preparing Severance Agreements
WILLS, TRUSTS AND ESTATES
You do not have to be elderly or infirm to draw up a will or to start planning for who will receive your real and/or personal property when you pass away. It is preferable to prepare an estate plan when you are physically healthy and mentally competent. If you do not make out a will or a trust and/or fail to designate beneficiaries of your non-probate assets before you die, the New York State Laws of Intestate Succession will determine how your property will be distributed. The results may not be in keeping with your wishes.
Joan C. Lenihan, Attorney at Law, can help you decide what is the most efficient way to accomplish your estate planning goals. We also advise you on preparing advanced directives which will give the agents of your choice instructions on handling your financial and health care needs in the event you no longer can. At Joan C. Lenihan, Attorney at Law, we will work with you on these matters:
Revocable and Irrevocable Trusts
Sex and Gender Based Discrimination
Preparing Severance Agreements
Revocable and Irrevocable Trusts
FREQUENTLY ASKED QUESTIONS
Clients are often unsure if they require legal help. The following scenarios are very common.
My boss is rude to everyone in our office. He often shouts at and belittles my coworkers and me. Can I sue him for creating a hostile work environment?
admin
2018-09-05T22:33:15+00:00
The answer will most likely be no. A hostile work environment is based on discrimination due to membership in a "protected class". Title VII, the New York State Human Rights Law, and the New York City Human Rights Law each proscribe what groups are "protected". Your boss is abusive to everyone; however, if your boss singled out members of a protected class (e.g., women, African Americans, immigrants) and you were a member of that group, you could possibly have a claim. Call Joan C. Lenihan, Attorney at Law, to discuss a hostile work environment at your place of employment.
RESOURCES
As a service to our clients, we have provided the following relevant links:
I hired Joan to work on my estate planning needs ( will, power of attorney, etc.).  She was very professional, knowledgeable, and thoughtful, and in the process of working with her, I grew to trust her implicitly.
2020 was an incredibly difficult year for my family.  Instead of returning to work after my maternity leave, I was let go the same week as the Covid-19 pandemic hit in NYC. When I discovered I was wrongfully terminated because of my pregnancy, I was overwhelmed by the prospect of confronting my employer. I suddenly found myself needing legal counsel, and I was so fortunate to find Joan.  It seemed impossible to pursue any legal matter during a pandemic, but Joan was diligent in her approach and persisted in negotiating my case, despite my previous employer's attempt to ignore the issue.

Joan is an incredible advocate and attorney who encouraged and supported me throughout the entire process. Not only did Joan help me with the settlement of this case, but she also helped bring closure to a difficult time period in my life. Because of her hard work, my family is entering the new year stronger both financially and emotionally. Standing up for my rights has given me the confidence to move forward in my career, and conviction to raise my daughter to face bullies head on. Thank you, Joan, for your strength, compassion, and excellent legal representation.
Joan has been wonderful counsel on a number of thorny employment issues relating to my need for reasonable accommodation. She was generous in sharing her time and expertise during our initial consultation, and it was immediately clear to me that she knew the law and would fight for my rights. I highly recommend her for her professionalism, knowledge, and passion for protecting her clients.
I highly recommend Ms. Joan Lenihan when you need legal advice about disability discrimination. Joan was very professional, polite, and understanding. She even went out of her way to visit us so she could explain how she was going to help my husband who lost his job after he hurt his knee. If you want someone responsible who cares about her clients, please reach out to Joan Lenihan.
Ms. Joan Lenihan helped my husband and me to prepare wills. She was able to demystify the documents and made sure that we considered every possibility as we named executors and beneficiaries. She also recommended and facilitated the creation of health care proxies. She was kind, knowledgeable, and professional and made the process easy. I highly recommend her.
Call Joan C. Lenihan, Attorney at Law :
Located At:
90 Broad Street, 2nd Floor




New York, N.Y. 10004
*** WE ALSO MEET CLIENTS IN BROOKLYN,
BAY RIDGE, OR ANYWHERE IN THE GREATER NEW YORK AREA!